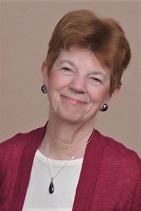 Caryl Janis has been a fan of mysteries since childhood
and finally decided to write one of her own. To Sketch
a Killer is her first published mystery novel.
Research Can Be Murder-- another urban cozy set in
comporary times and with a whole new cast of characters
--will be on the way soon.
A freelance musician and nonfiction author, Caryl enjoys
reading, going to theater andmuseums, and spending time
with family and friends.
She is a member of Authors Guild, Sisters in Crime, Liberty
States Fiction Writers, and Mystery Writers of America.
~~~~~~~~~~~~~~~~~~~~~~~~~~~~~~~~~~~~~~~~~~~~~~~~~~~~~~~~~~~~~~~~~~~~~~~~~~~~~~~~~~~~~~~~~~~~~~~~~~~~~~~~~~~~~~~~~~~~~~~~~~~~~~~~~~~~~~~~~~~~