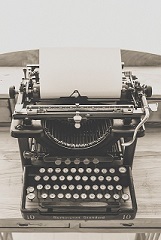 If you're in the mood for light, suspenseful books that offer
an escape from the everyday, then please linger here for a
few minutes. You just might find the kind of story you're
searching for.
Sit back and relax with a nice cup of tea, turn to the opening
pages, and immerse yourself in the plot as it unfolds -- like
the one in my new urban-cozy mystery set in 1970s New
York City.
In it, a young artist stumbles on a murder victim and when she tries to solve
the crime using her sketching and amateur sleuthing skills, she runs headlong
into danger -- and into a touch of romantic intrigue, as well. You'll meet a variety of friendly (and maybe one or two not-so-friendly) characters, catch up on their lives and predicaments, and follow along as they solve a puzzling and perilous mystery.
GOOD NEWS!!
To Sketch a Killer is now available at Amazon, Barnes & Noble, and other fine retailers.
And there's more good news! Research Can Be Murder is now under contract. It's another urban cozy with a whole different cast of characters and set in contemporary times. More details to follow.
Please check back frequently for more details, updates, new additions to this website, alerts about special events, and a few nice surprises that are in store.
Cheers -- and enjoy!
Caryl
~~~~~~~~~~~~~~~~~~~~~~~~~~~~~~~~~~~~~~~~~~~~~~~~~~~~~~~~~~~~~~~~~~~~~~~~~~~~~~~~~~~~~~~~~~~~~~~~~~~~~~~~~~~~~~~~~~~~~